About Kai Wicksnes /Owner Operator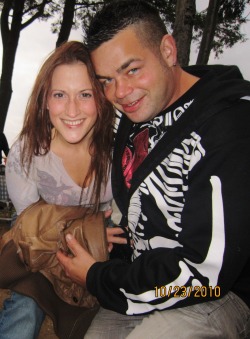 When did you start your business?


I started working in the landscaping /Excavation field right out of High School in 1995.I worked with Heavy Equipment since I was old enough to reach the lever's & Petals. My Best Friend Growing up had a Father in the Excavation business and I learned a lot from him at a very young age.I also came from a long line of hard working men with good work ethics. My dad taught me that learning new trades and learning about the Land was crucial to being a well rounded man.
I had a natural proclivity and passion for Excavating & Landscaping since I was a young boy. Before I had my drivers licence neighbors would see me driving my bike with a cart behind it carrying a lawn mower, gas & a rake in tow.Soon I had a small business in the neighborhood and it has grown into what it is today.
I have always loved seeing the end result of my work.It gives me great pride to take an area so rough & tumble & make a beautiful waterfall with a pond with free land to run on.
---
What makes you different than other similar businesses in your community?

.

I live in the area that I work ,so I do the best work possible to keep my clients(who are usually my neighbors) happy. I like to drive past a job I did and see kids running in the lawn I created or people sitting around a stone fireplace I built. It is very important to me to continue building a top notch business for my children to someday run. I want Kai's Associated Industries to be known for our great customer service & excellent work.I also have a lot of my own land so I get the majority of my materials right from my property. I am able to REUSE a lot of resources such as tree stumps which we bury until they biodegrade back into the soil. Being very cautious with any land & it's animals, I consider all option's while clearing a large portion of forest.We are a small family business with a big presence

With over 20 years of experience & am very knowledgeable about what I do.I am now building a family who is also into landscaping & excavating.From creating landscapes, to operating machinery, to advertising, and book work.
I am looking forward to my children working with me & continuing the well established business I poured my heart and soul into.


I am a firm Believer that a Family that works together, Stays together .I look forward to seeing my family & Business Grow and Prosper Decade after Decade!!!!